We Have Your Future Covered
263 Jobs
at
165 Different Locations
in
37 States
Define Your Career Path
Whatever your background, wherever you're from, ABC Supply gives you the chance to put your strengths to work and create a career you'll be proud of.
As one of the nation's largest distributors of exterior and interior building products, we're in the business of working with contractors to deliver the materials and services they need to do their jobs.
To be successful, we put our people first, ensuring they have the training and support needed to help our customers succeed. It's why we've built a culture around trust, respect and opportunities for growth.
ABC SUPPLY CAREERS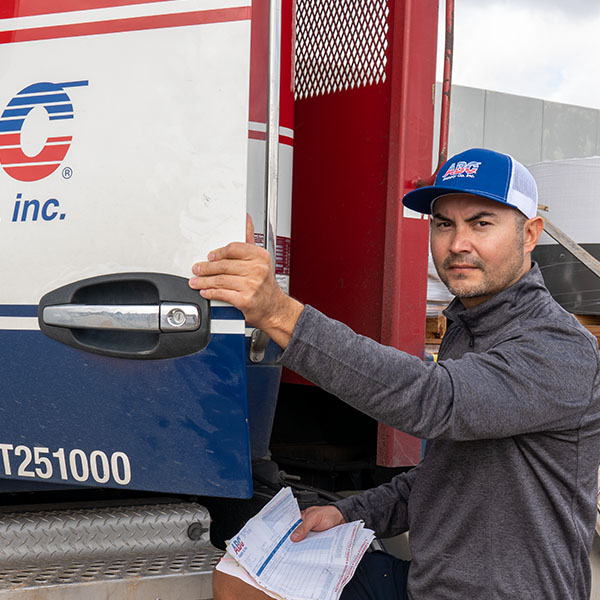 Delivery Driver
Our delivery drivers don't just deliver products. They often act as the face of ABC Supply, representing our business with pride and professionalism.
"The working environment and culture at ABC are great. I have opportunities to be the best at what I do while having a work-life balance."

Ken Hayes, CDL delivery driver — Tampa, FL
Delivery Material Handler
In search of active work? Our delivery material handlers are hands-on experts at loading building materials onto our trucks, then unloading them safely and effectively at the jobsite.
"A great work environment is a place where you feel essential to the company's success—an environment where growth is possible and hard work is appreciated."

Quinton Steverson, delivery material handler — Atlanta, GA
Delivery Services Manager
For a business like ours, coordination is key. Our delivery services managers keep our deliveries in check, ensuring each arrives safely and on time.
"I am given the tools, support and opportunities needed to succeed as a delivery services manager."

Jeff Mitchell, delivery services manager — Austin, TX
Inside Sales
Inside sales associates are often the first point of contact for our customers. With their dedication to service and building products expertise, they build lasting customer relationships.
"I started out loading roofs, then I became a forklift driver and now I'm working in inside sales. There's a lot of opportunity here."

Eduardo Tovar Herrada, inside sales associate — Denver, CO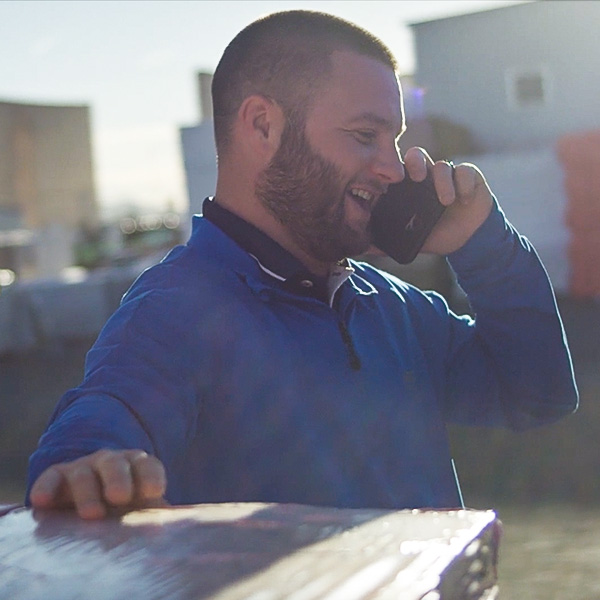 Outside Sales
Our outside sales representatives are the driving force behind ABC Supply's growth, responsible for providing the products our current customers need and building new relationships in the process.
"ABC Supply has allowed me to have the freedom to be an accomplished outside sales representative. They continue to give me the tools I need to surpass the competition."

Casandra Greenwell, outside sales representative — Carrollton, TX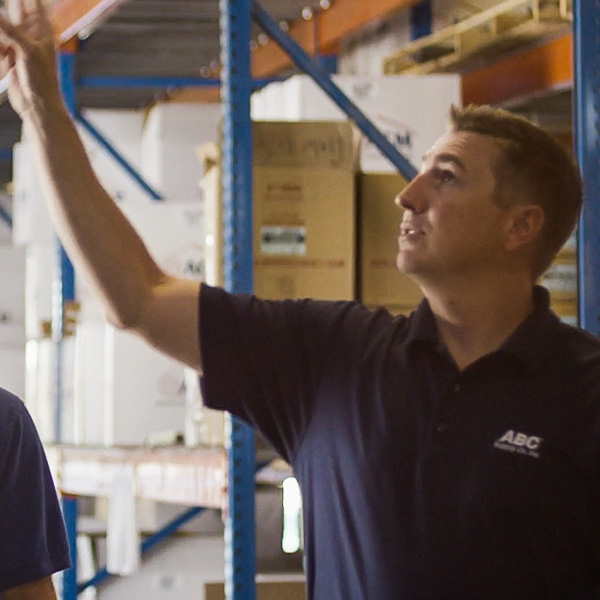 Warehouse Lead
Our warehouse leads keep ABC Supply running smoothly, maintaining our inventory levels and ensuring our warehouse and delivery systems are operating safely and effectively.
"At ABC, leadership starts from the front. When I started, I had a coworker who mentored me and showed me the way. Through that training, I worked my way up to warehouse lead."

Brian Cruel, warehouse lead — Columbia, SC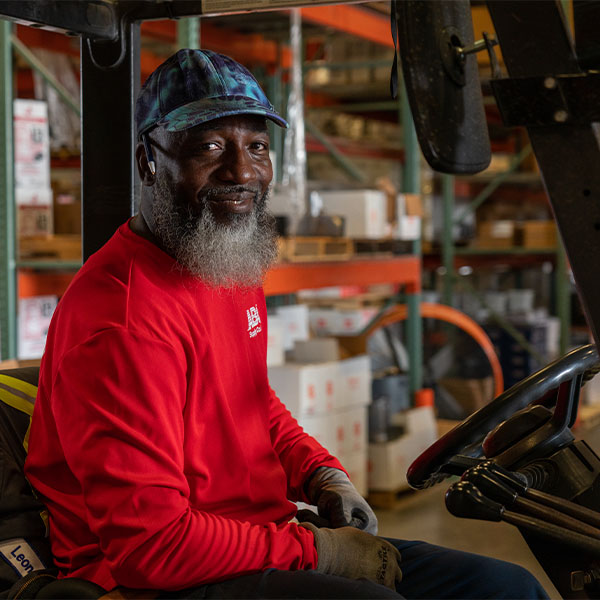 Warehouse Material Handler
Our material handlers work directly with ABC Supply products, carrying out responsibilities ranging from loading and unloading trucks to assisting customers with their orders.
"Working here has taught me that I can be proud of who I am and what I do. It's all about what you want out of yourself because ABC will help you achieve your goals."

Gary Hamblin, warehouse material handler — Jacksonville, FL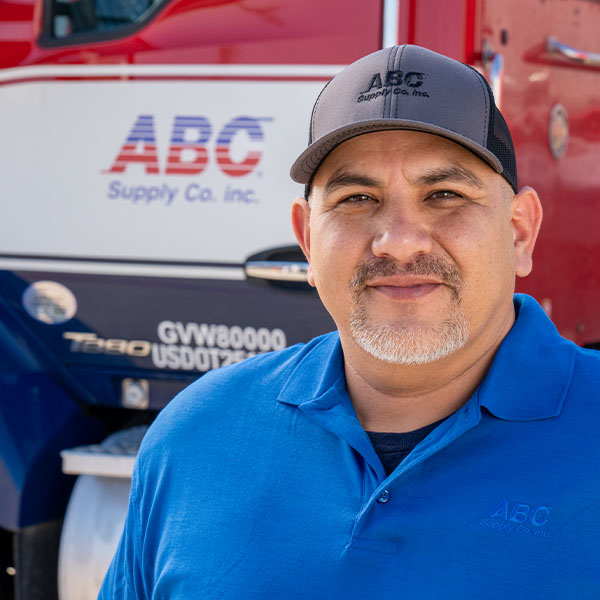 Branch Manager
Branch managers run an ABC Supply location as if it's their own business, with the full support of a multibillion-dollar company.
"If anybody has the desire to run a business, see it grow and captain a team, this is the place to be."

Jeremy Nickerson, branch manager — Manassas, VA
Branch Manager in Training
Our on-the-job training encompasses all aspects of the branch operation, granting each participant the opportunity to learn from an experienced branch manager and their team.
"When I started with ABC, I had the drive and passion. But now I have the training I need for a successful career."

Jason Martin, branch manager in training — Springfield, VA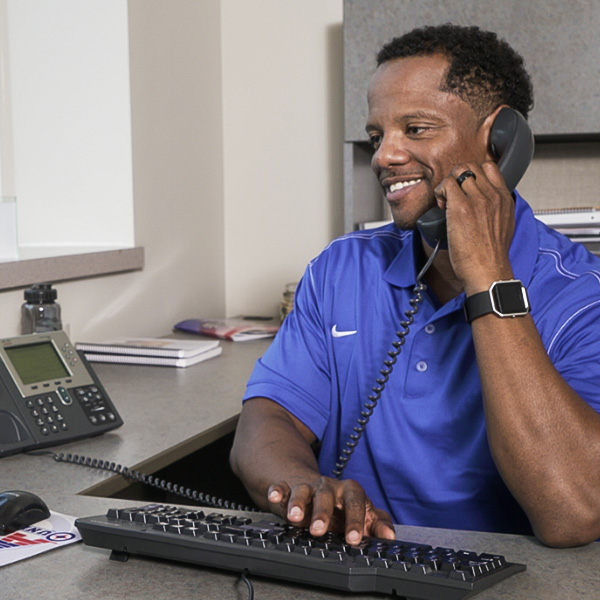 National Support Center
Our National Support Center associates in Beloit, WI, are committed to making sure that ABC Supply teams and locations across the country have the resources and support they need to successfully do their jobs.
"I enjoy being at a place where I'm encouraged to work hard and have fun. I'm recognized for my work and motivated to achieve my goals."

Angela McCauley, NSC — Beloit, WI
Benefits
We provide full-time ABC Supply associates with excellent benefit packages custom fit for their individual and family needs.
Insurance Coverage
Our coverage includes health, dental, vision, life insurance and more.
401(k) Savings Plan
Confidently prepare for your future with a 401(k) savings plan and a generous company match.
Paid Vacations
Take time for yourself and your family and recharge with paid vacations and holidays.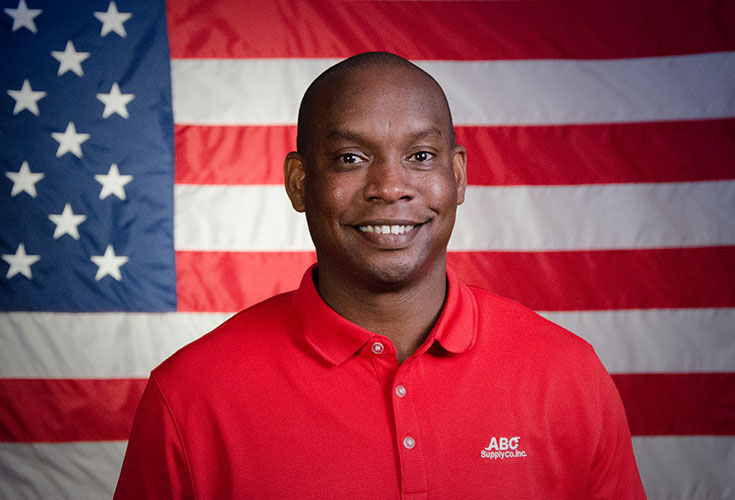 Now Hiring Heroes
After serving our country, returning focus to your own future can be tough. We're proud to give veterans a purposeful career path and the chance to grow, learn and lead.
Student Opportunities
ABC Supply offers students and recent grads a variety of opportunities to put their dream career in motion. See how we can help you gain valuable hands-on experience and learn from the industry's best.